Posted by RAIL19 on Jun 6th 2019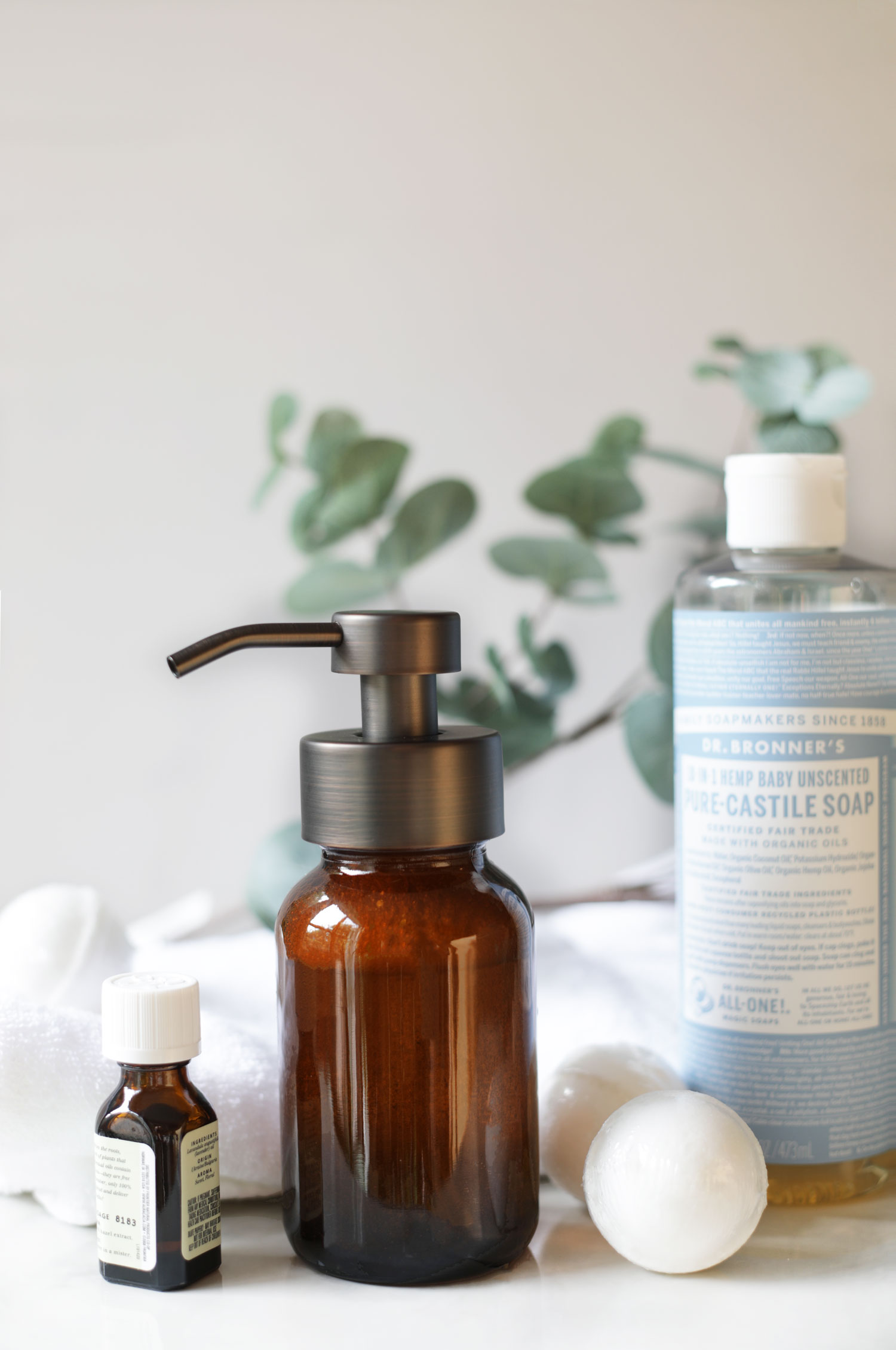 DIY FOAMING SHAVING CREAM
Everyone loves a good lather when shaving right? Creating your own lathery foamy shaving cream is easy and we're going to show you how to make it with one ingredient that might surprise you.
Summer and Winter months can be rough on skin, making it dry and cracked, and at times shaving (and certain shaving creams) can increase dryness. With shaving cream, we want it to have a moisturizing effect and leave skin smooth and soft. When creating this recipe, we went to ingredients we knew would be skin softening but there is a surprise ingredient; bath bombs.
If you have ever indulged in a long soak and dropped a bath bomb (or three) into your bath, you know that silky soft feeling afterward. You may have also enjoyed the fizz and bubble of those bath bombs as they melted in your luxurious bath. Both of these elements make for the perfect and ultimate moisturizing foaming shaving cream.
If you are a regular DIYer of your own natural beauty care, you may already have some if not all of these ingredients readily available. The good news is, even in small sizes, these ingredients will make several bottles which means a lot when you shave often.
Starting with the ingredients. You will need the following:
Dr. Bronners 18-in-1 Hemp Baby Unscented Pure Castile Soap (we purchased the 16oz variety and it lasts forever!)

Distilled Water (you can use regular water, but distilled is the best for purity)

½ Dr. Teals Ultra Moisturizing Bath Bomb (we chose Lavender scent)

Lavender Essential Oil (optional)
Starting with a RAIL19 Glass Foaming Soap Dispenser (in any size) you will fill it ¼ full with Dr. Bronners 18-in-1 Hemp Baby Unscented Pure Castile Soap. Then fill another ¼ with your distilled water. Now for the magic ingredient! We crushed our bath ball with a hammer between a paper towel. It only needs to be crushed enough to fit in the bottle as it will dissolve. Now fill the rest with distilled water and gently stir with a spoon until dissolved (shaking may cause combustion). If you still have chunks of bath bomb, don't worry they will completely dissolve over time. Drop in a couple of drops of lavender essential oil. Add your foaming top back to your dispenser and pump a few pumps. You should have thick lathery foaming shaving cream ready for your next shave!
With ingredients like almond oil, sunflower oil, jojoba oil, coconut oil, hemp, and olive oils there is no shortage of moisture which is perfect for dry skin. If you are concerned it will make your skin oily; don't be. We found that while it moisturizes the skin, it does not leave skin feeling oily.
Not a fan of Lavender? Opt for an unscented bath bomb and forego the essential oil. The Castile soap is unscented. You will still get the moisturizing lather and foam you want, without the scent. You may also choose another essential oil, just be sure to check its suitability for the skin.
Bath Bombs; you can get creative here. You may not want sparkles for the face, but maybe for your legs on a party night. Maybe lavender one shave and cupcakes the next shave; just be sure to do a small patch test beforehand.

Whether you're making your own shaving cream because you're frugal, or want a more natural shaving experience, or just want to be creative with your shave by using different scents (or sparkles), making your own foaming shaving cream is an easy + fun experience for all.