Posted by RAIL19 on Nov 30th 2017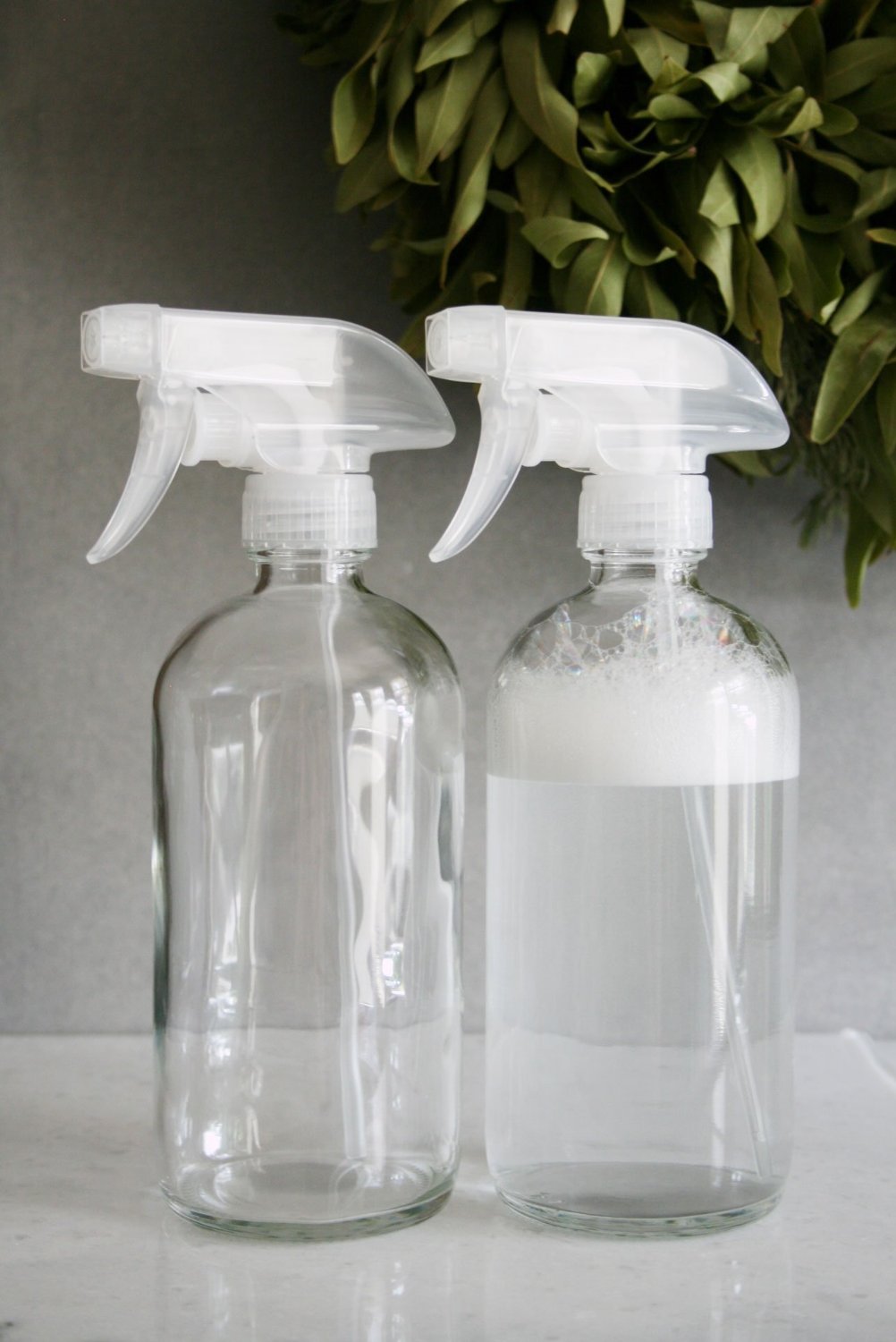 Storing your own homemade fruit and vegetable wash in our glass spray bottles is a cleaner and more eco friendly way to store produce wash. Rail19 Glass cleaner spray bottles are utilized for a variety of uses, including storing fruit and vegetable washes; a simple and convenient way to spray produce with glass storage that does not leach and can be easily disinfected.; a great alternative to plastic bottles.
Many of us want to en
sure that the healthy fruits and vegetables that we are eating are free from dirt and germs. With popular produce washes hitting the marketplace, you may have already found your favorite. For those who prefer to save money by making their own from home, we've put together a simple and inexpensive fruit and vegetable wash recipe.
Making your own vegetable and fruit wash can be as simple and as inexpensive as using plain white vinegar.
Fruit + Vegetable Wash Recipe
Place Fruits + Vegetables in a large clean glass bowl (or sterilized sink) filled with 1 cup of white vinegar and filling the rest with water.
Soak up to 45 minutes
Scrub gently to remove remaining residue and rinse
Let dry / Pat dry and store
Fruit + Vegetable Spray Recipe
SLOWLY pour and mix 1 Cup White Vinegar + 1 Cup Water + 1 Tablespoon of Baking Soda in a very deep pitcher. Funnel or pour into a glass spray bottle.
Gently spray on fruits and vegetables and let sit for 5 or 10 minutes before gently scrubbing and rinsing.